---
Join, Renew, Upgrade your NRA Membership Here! With Discounts!!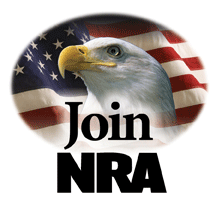 NRA MEMBERSHIP BENEFITS!
Mission Statement: The Academy of Personal Defense and Security will dedicate itself to all who seek knowledge and skills to safeguard their lives and families. Our goal is to educate and communicate the fundamental skills of self-protection. You will learn awareness, strategies, tactics and defensive skills.
A Gun Owner's Responsibilities

Americans enjoy a right that citizens of many other countries do not – the right to own firearms. But with this right comes responsibilities. It is the gun owner's responsibility to store, operate, and maintain his or her firearms safely. It is the gun owner's responsibility to ensure that unauthorized or untrained individuals cannot gain access to his or her firearms. And it is the gun owner's responsibility to learn and obey all applicable laws that pertain to the purchase, possession, and use of a firearm in his or her locale. Guns are neither safe nor unsafe by themselves. When gun owners learn and practice responsible gun ownership, guns are safe.